Sick of so called free sites that are nothing more than a bunch of endless popups, blind links and general bullshit? Yeah me too. Thats why i created this site. A fun place to hangout with a group of friendly people, enjoy celebrity pics, hot babes, jokes, play some games, shoot the shit and even see little free porn. You can see most of the stuff here without even registering but registered members see much more. Once you reach select status and you see everything :)
If photos are not your thing theres lots more here like adult jokes and dirty jokes, free message boards and chat, on-line games. In our shopping section you can buy adult toys, x-rated videos and cool gag gifts.
Got something to sell or looking for something? Just use our free classifieds section...yeah, it's free too.

Currently theres photos in our photo galleries. There are celebrity photos from the 1930's up to the year 2003! There are classic car and hot rods, harley davidson, sports bike, weird and funny, bikini babes, wrestling, sick, death, body art, nudes and even hardcore XXX photos,theres even a hotornot section where you can upload your pic and have others vote on your photo, leave comments and more.

Kill a few hours of time here while browsing sick jokes, aweful jokes and tasteless humor that only the truly weird can enjoy!

Our free forums are friendly and fun. Stop in and register to take full advantage of the members only sections like hidden features, the adult content, upgraded quotas and more.


Other fun sites to visit:



Recommended Links:
Porn Paper • Uni-Sex • Jays links
Morty's Twisted World • Porn by X-Dreams •
Your Site Here
Random Bikini Babe photo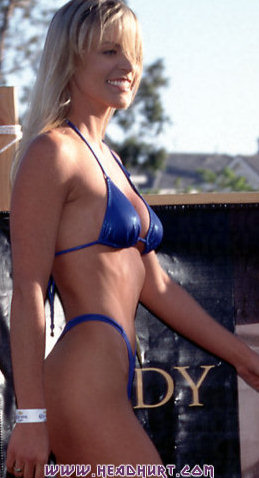 | | | | |
| --- | --- | --- | --- |
| | Top 10 Referers | In | Out |
| 1 | Direct Links | 320 | 0 |